She IS a Showgirl!
This is what I saw when I looked out my bedroom window this morning.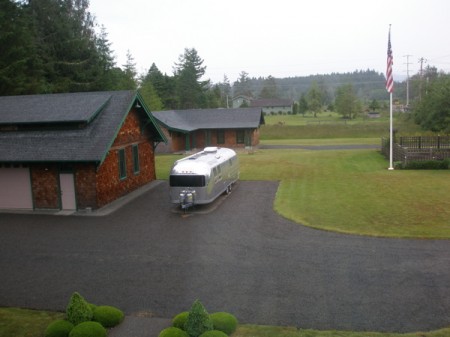 It's not like I didn't know it was there, I just still can't believe we did it! We bought a second Airstream. Her name is Lola. She's a beauty, but she knows it and she's a handful!
I can't help but be attracted by her shiny silver skin.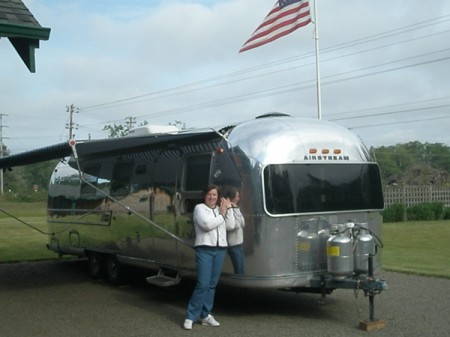 Or her fancy orange dinette.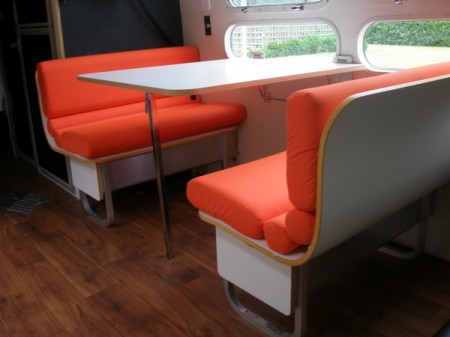 Or her sleek, new kitchen.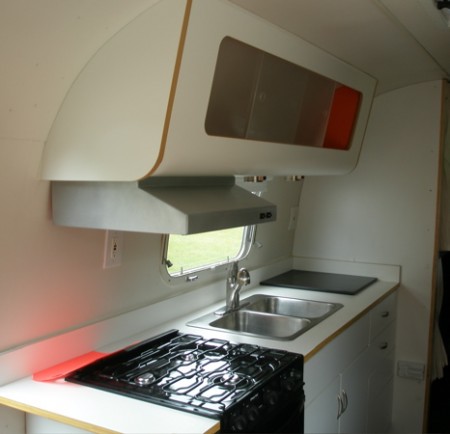 She's so light and bright inside. Look at the fabulous Vista View windows!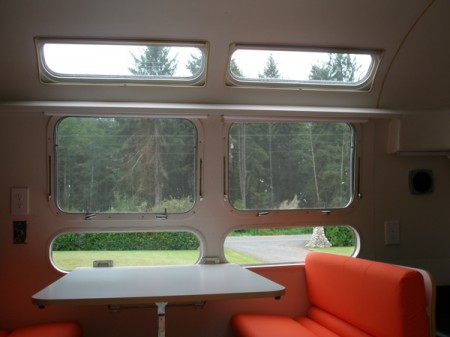 But did I mention she's a handful? Nothing like dear, sweet Poppy. Lola has already locked us out (she thought that was cute!), fallen off the driveway, and bonked poor Bob in the nose!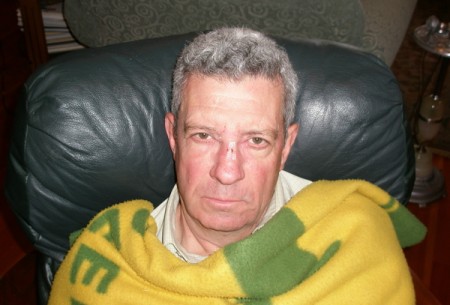 We'll have our hands full with this one–but, oh, she's going to be worth it!
Poppy update:
Color Splash did not come through with a makeover for Poppy. Bob and I had started (barely) to do it ourselves. Then, Lola came along, all ready to go camping and so bright and light and gay. But Poppy is my first love. I didn't think I could ever part with her. But, it must have just been puppy love. I've moved on……
Oh, and Poppy is now for sale if any of you want an adorable 1973 Safari!