We interrupt this Ohio adventure for a quilt kit give-away!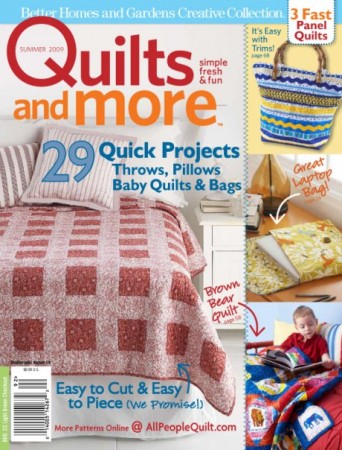 This Red and White Delight quilt is featured on the cover of Quilts and More–and it uses my fabric! The quilt was designed by Maebeth Oxenreider, and the folks at Q&M were nice enough to let me offer kits for the quilt on my web site. One cool thing that Q&M does is show fabric requirements and cutting instructions for lap, twin, queen and king sizes. There's even a pillowcase kit! Here's the queen size – photo courtesy of Meredith Corp.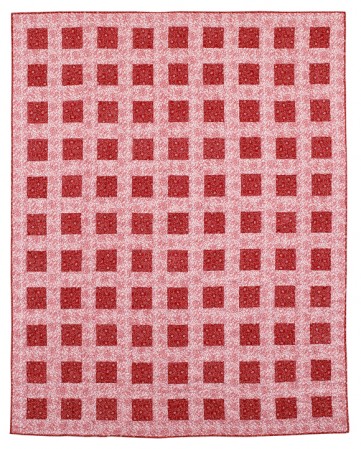 So, I thought it would be fun to give away a kit for a lap sized quilt. It finishes 42″ x 52." I'll include the magazine, of course, so you'll have the pattern. This give away is worth $46.98. All you have to do is leave a comment and on June 8, I'll use a random number generator to pick a winner. Oh, and if you want a bigger size, you can apply the $$ toward a bigger one. Hope you win!