Another Inspiring Week
I had a ball at Quilt Market. Just a few days before I left, I found out that I would be teaching a Take and Teach class, so I had to quickly cut some kits for the project I was teaching.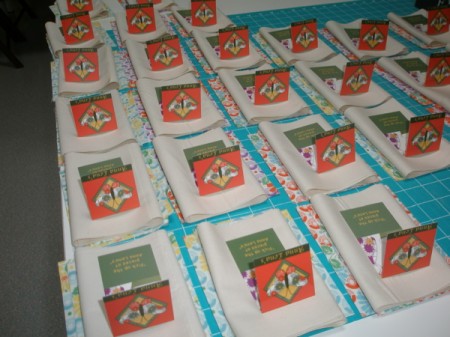 Market was in Pittsburgh, PA–quite a lovely city on three rivers.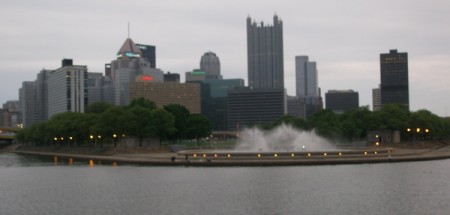 I got there a day early so I could go visit Karen Montgomery and her quilt shop, The Quilt Company.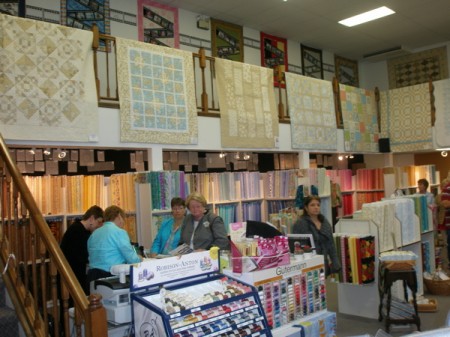 I shared a cab with Marti Michell and we enjoyed Karen's shop and hospitality.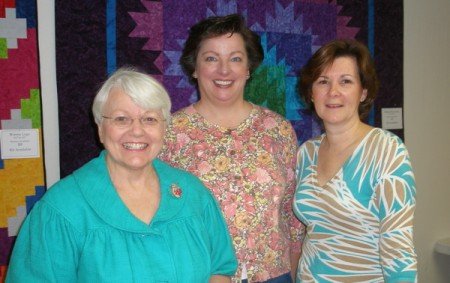 That evening I met up with friends from the Fabric Shop Network, a trade organization, and we took a dinner cruise. Here I am with Debbie Welsh from Quilting Possibilities in Forked River, New Jersey.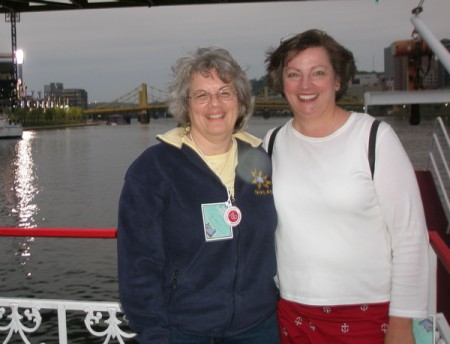 It's always fun to see the trade show floor start to take shape. A LOT of work goes into setting up the booths.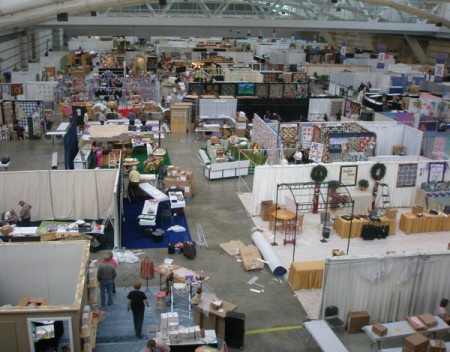 But the most fun was seeing the Sweet Pea display in the Timeless Treasures booth! The Sweet Pea Jumper, the Lollipop Quilt and the Baby Doll Quilt all looked adorable.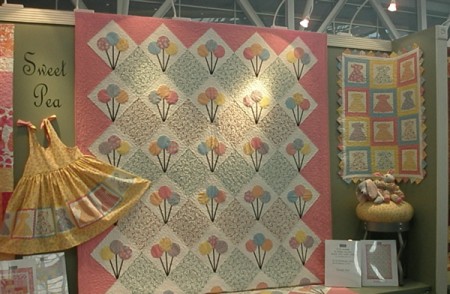 There was even a tuffet covered with the Wood Rose print yo-yo animals made from an Indygo Junction pattern.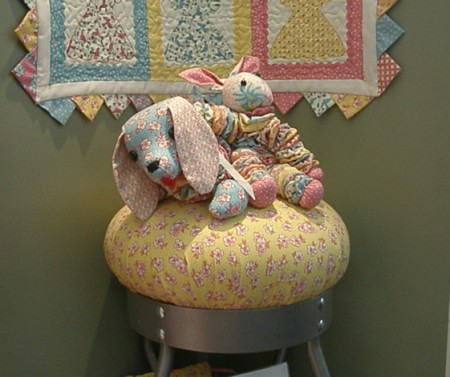 Bob came out of the last day of Market, and we spent a week vacationing. Now it's home and back to work getting the next fabric line ready!