Wild things are blooming!
I don't want to sound all cliche` about Spring Has Sprung or Enjoy The Wonders Around You, but I do like to see things coming to life this time of year. I took a little nature walk around my house yesterday, and these pretty things were there to greet me. Thank you, Mother Earth.
Just across the road from the end of our driveway there are some trillium blooming. These are clinging to the edge of the ditch. They must really understand that whole bloom-where-you-are-planted thing.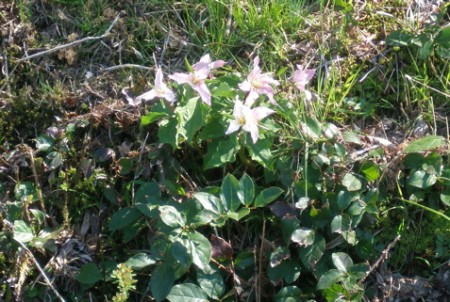 Cowslips. These are growing in the wetlands near my cabin. I love the yellow and the way the sun shines through them, making them glow. They are mostly known as skunk cabbage around these parts, but I prefer the English name–Cowslips.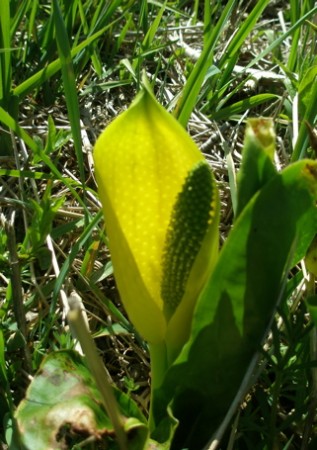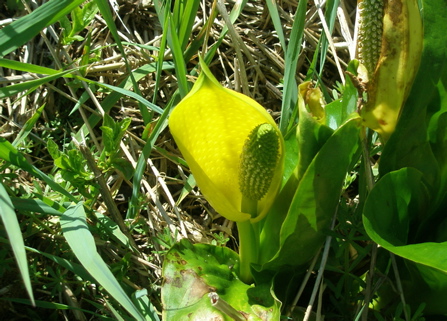 Across the road in the Crowleys' fields there hundreds of them.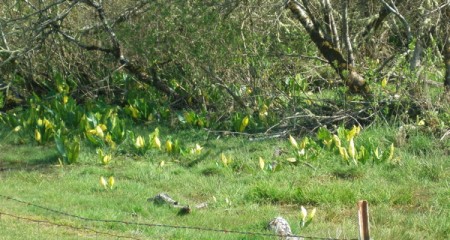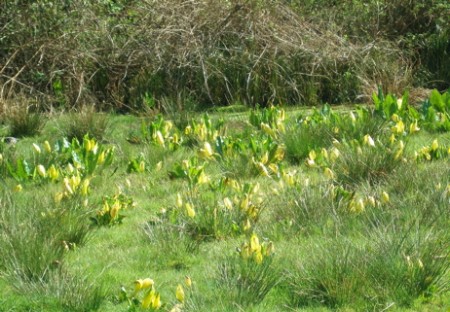 I even found this Oregon Grape blooming. It's the Oregon State Flower. I wonder who let it north of the border!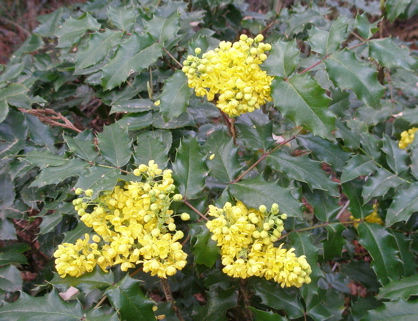 And even a few domestic flowers are blooming to brighten the landscape. These little primroses are always a welcome sight.
And by the back door the white camillas are showing their pretty faces.
Happy Earth Day!