I've known about Project Linus for years, but have never been directly involved with it. Today I got photos from Judy J in Sedro-Woolley. Can you believe this!?!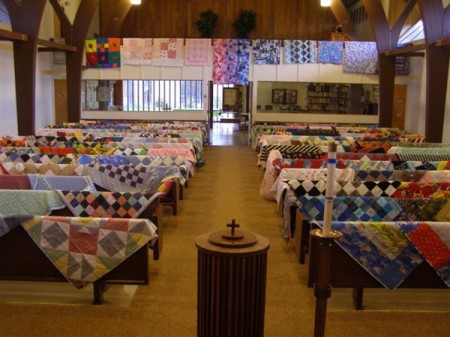 Her quilting friend Teri B (who, I might add, is a friend of my sister's ever since they both went to ITT Peterson School of Business in Seattle way back in 1974!) is chairman of Project Linus in Sedro-Woolley. Last Sunday the had a blessing of the quilts at Bethlehem Lutheran Church. They blessed 324 quilts. After the blessing, the quilts are given to Project Linus. All I can say is BLESS THEM!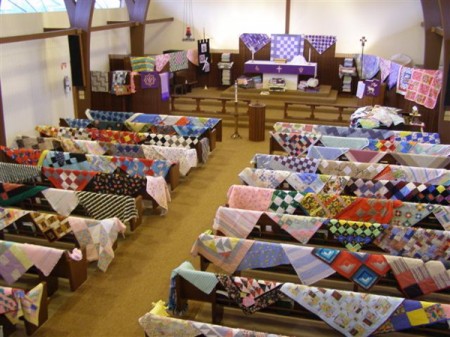 Oh, and I must tell you that the population of Sedro-Woolley is only 10,000!