Mr. Roosevelt's Neck Tie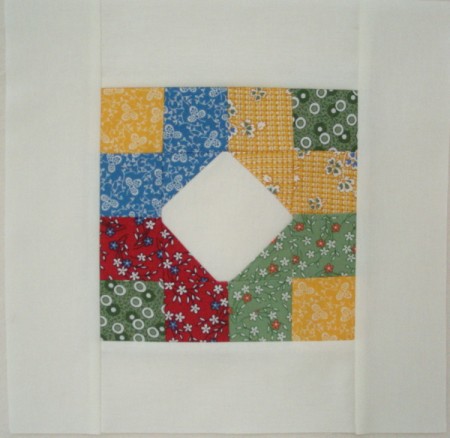 Here's the third block in the Village Garden Free Block of the Month from My Quilt Village. I love this block. It's so colorful, and was sooooo easy to piece! Click here to see the completed quilt in bright fabrics. If you want to make it in Wash Tub Prints like my sample, click here for a kit. Here's what the three blocks we've done so far look like. As you can see, I haven't done my final trimming!

If you're making these block of the month blocks, I'd love to see your photos. Please share!