We have a winner in the "Name the Kids" contest for the Christmas Morning Redwork.  They are Bobby and Sally!  Here's block 4.  Bobby and Sally are saying their prayers before bed on Christmas Eve.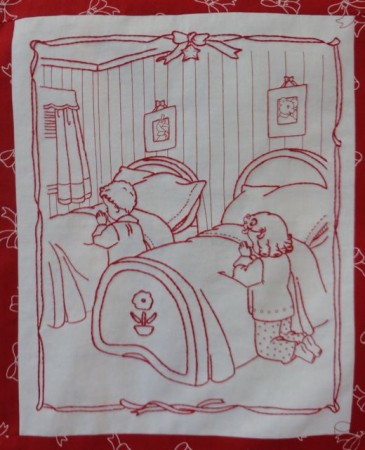 It was so fun reading through all of the suggestions and I thank everyone who left comments.  I chose the names Bobby and Sally because they are my brother and sister!  Now they're tucked in bed, waiting for Christmas Morning!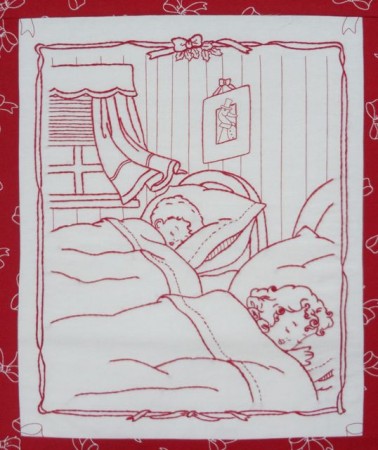 The first person to suggest each name has won a Christmas Morning panel.  Thanks again to all who participated.