Today we leave Sweden and travel to Scotland for out latest cookie — Scottish Shortbread.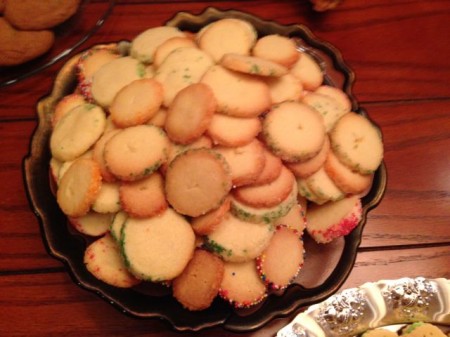 While not Swedish, they are a perfect, buttery cookie to go along with our others.  And, besides, they're a tradition in Bob's family.  This is his Scottish grandmother's recipe and has been passed down through his dad.  And, now, I'm happy to say, his boys are sharing it with their kids, too!
This simple cookie has only three ingredients — butter, sugar and flour!  The final product can take on many shapes, but this year, we did "coins."  Start by dividing the dough into fourths and rolling out a log 1-1/2″ to 2″ in diameter.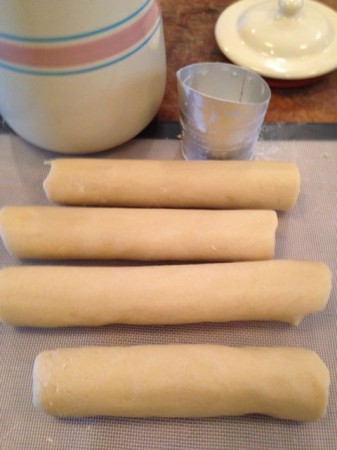 We like to roll these in colored sugar.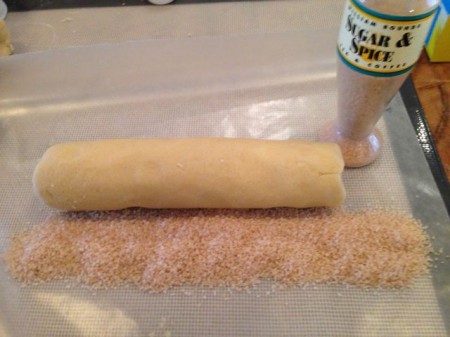 Just sprinkle some on a piece of waxed paper…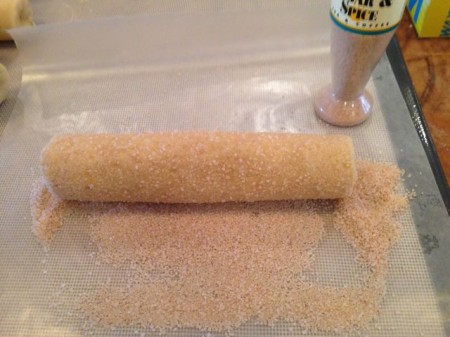 …and roll!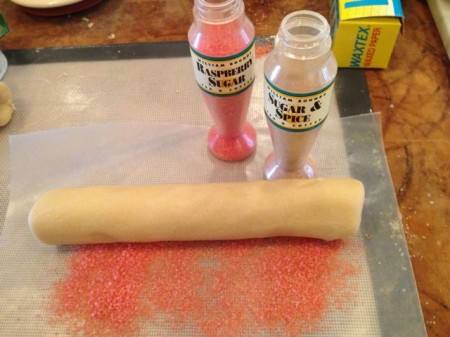 You can use lots of different colors.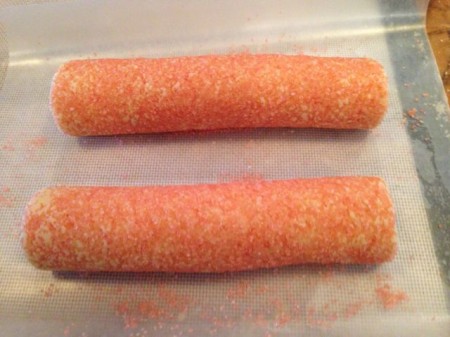 Roll each log up in waxed paper and refrigerate for a few hours or overnight.  Then, slice them with a sharp knife into little coins.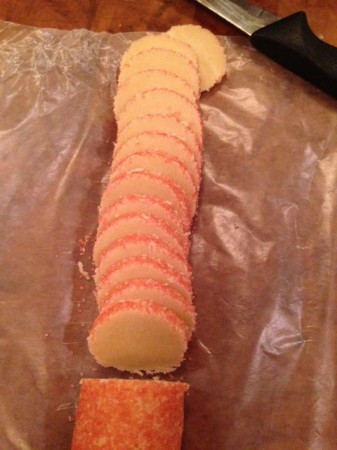 Bake until they just start to brown.  I overcooked some of mine.  ;-(
But, we still plan to eat them!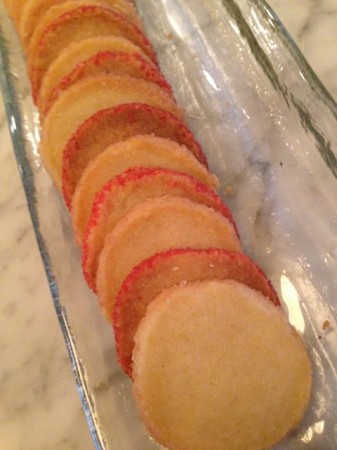 Scottish Shortbread
Ingredients:
4 sticks butter
1 cup sugar
4 cups flour
In a stand mixer fitted with a paddle, cream butter and sugar about 2 minutes.
Add flour in three or four parts to butter mixture.  Mix until a nice ball comes together.
Knead lightly and divide into four pieces.  Roll each piece into a log approximately 1-1/2″ to 2″ in diameter.
Roll in colored sugar, wrap in waxed paper and refrigerate two hours or overnight.
Slice into "coins" and bake at 350 degrees for 10 – 12 minutes.
Yields 100 cookies.