Amy at Park City Girl is having another online quilt show.  I LOVE these.  I love going to all the links and seeing all the quilts.  And I want to play along, too.
Click here to see all the quilts in the show.


This is my Lollipop quilt.  I made it from the fabrics in my Sweet Pea collection.  I just love the bright colors and all the balloons.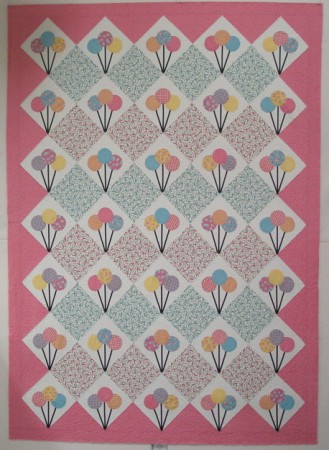 Just now, when I went to my photo files to retrieve the photos, I realize I took pictures to do a tutorial about how to make the blocks, but had never posted it, so here goes!
First, I traced the pattern onto paper with a Sharpie pen.  That way, I could see it through the fabric and didn't have to mark the fabric at all.  I used the iron on bias tape, and pressed it into place.  Once it was secure, I did a serpentine stitch down the length of each one.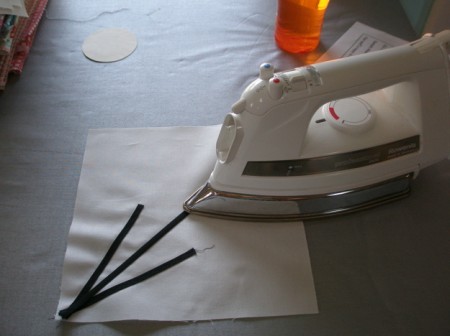 I wasn't looking forward to preparing a gazillion circles for applique, but it wasn't bad at all.  My method is to cut a circle out of a manilla folder.  Then, I cut the fabric circle about a half inch bigger.  An acrylic template and a 28mm rotary cutter makes it easy.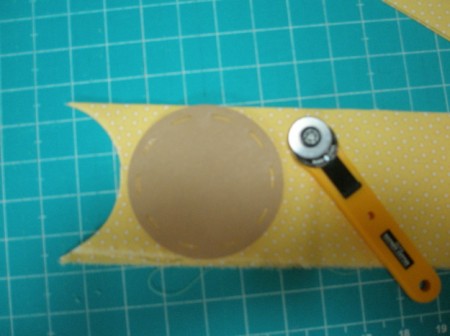 I just did a running stitch around the outer edge of the fabric circle, placed the paper circle in the middle and pulled the thread.  Voila!  a perfect circle.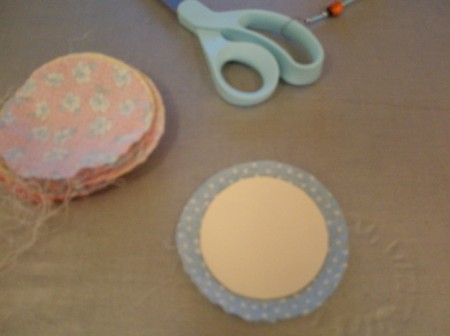 It was just a manner of pressing it to get a nice, crisp edge and popping out the paper.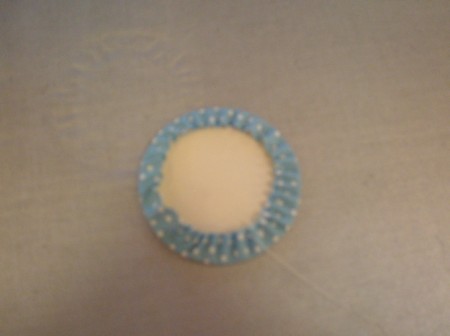 Then I put the block back on the pattern to find the placement of the balloons.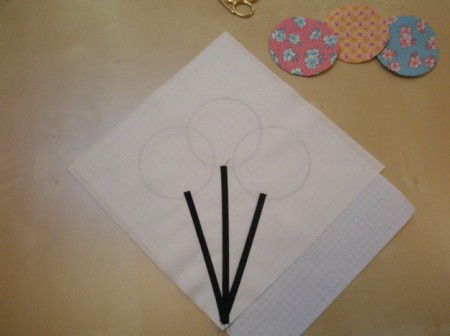 I machine buttonholed around the circles on my Elna 7300.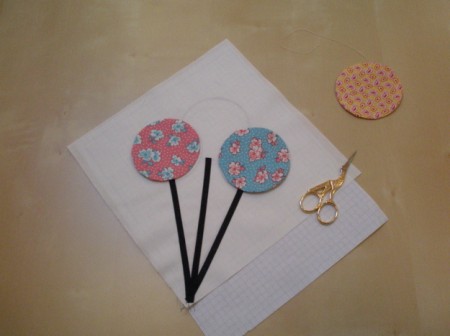 When doing embroidery of applique, I always start with my background a little larger than needed, so I had to square up when done.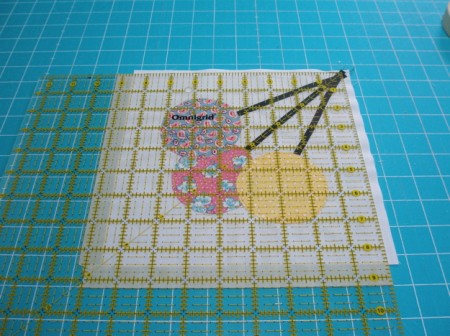 It wasn't long before I was cranking out the blocks!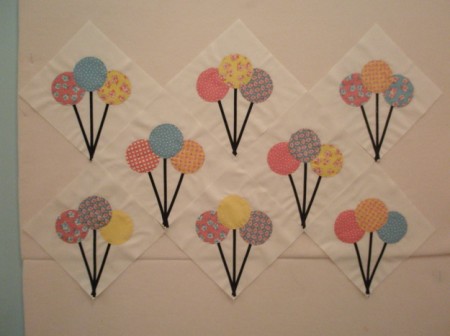 Here's a link to the free download of this pattern.  If you make one, please send me a picture!