As a dedicated fabric designer, I take my research seriously. Since my designs are based on prints from the 1920′s, 30′s and 40′s, it's important that I surround myself with materials from that era. Recently, even though I was on vacation, I took time out from my schedule of spa pampering and relaxing and devoted an afternoon to research.
In other words–I went to the antique mall!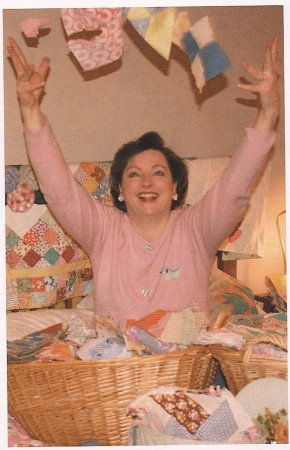 I'm always on the lookout for quilts, quilt blocks and tops that let me see a good representation of fabrics, like this Apple Core. Why look–this quilt maker used red AND orange. Way to go!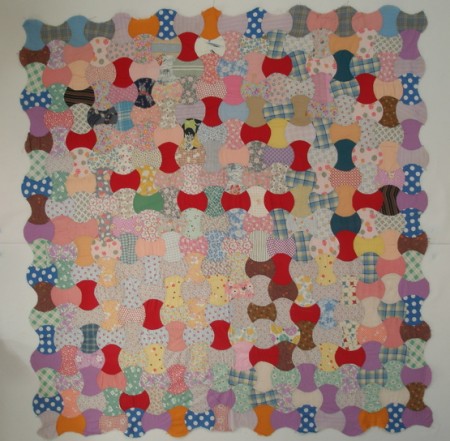 She was also very frugal. Over half the pieces in this top are pieced. In other words, she didn't have a big enough scrap to cut out an apple core shape, so she pieced her scraps together first.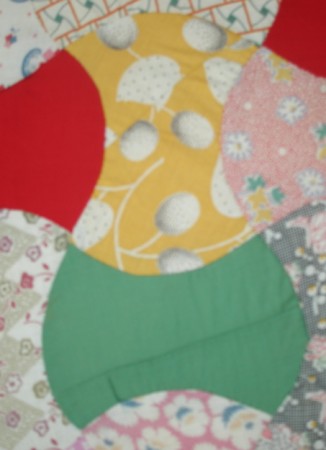 I have an image of Sunbonnet Sue in my mind–the Sunbonnet Sue that my Grandma Kennedy made. All other Sue's are compared to her. This Sue comes pretty close–and she has some pretty fabric in her dresses!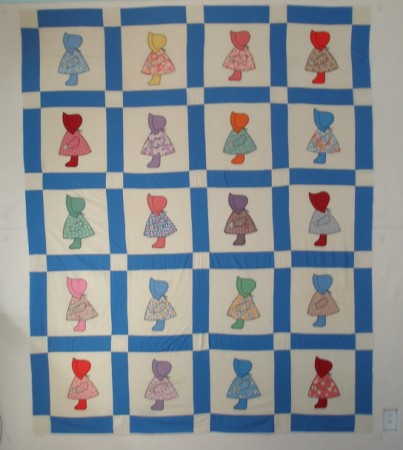 Many of you have heard me say this before, but LOOK! Quilters in the 1930′s used orange–real orange! Not peach, not buff–ORANGE!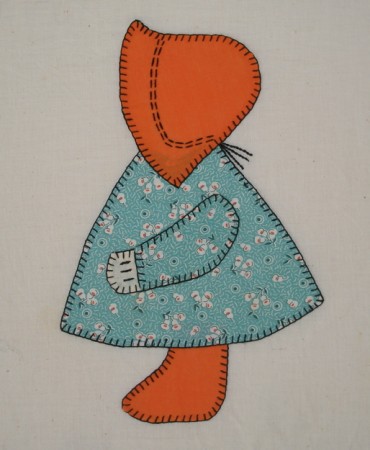 Besides quilt tops I find other things that are great fabric resources–like this little lingerie bag.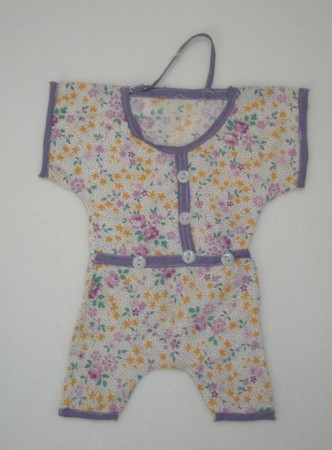 And, of course, clothes pin holders. I have seen (and collected) lots of these over the years, but never one with feet! Isn't it absolutely charming!?!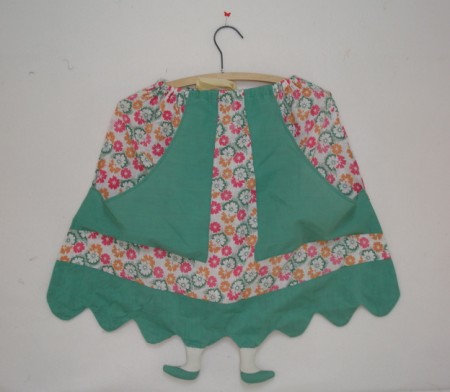 Ah, the sacrifices I make for my craft……..