Ah, the traditional midsummer meal!
First things first. It's time to set the table. Way back in 1974 I chose a daisy motif china for my wedding dishes. I must confess I have lots of dishes, and don't use these much anymore, but I thought they were perfect for the Midsummer celebration.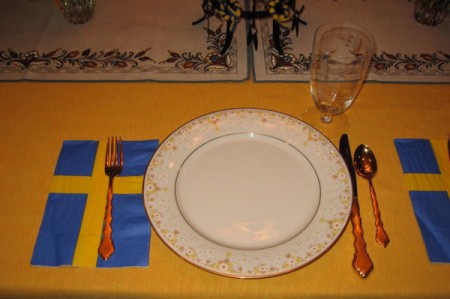 The table looked quite festive decked out in blue and yellow, the Swedish colors.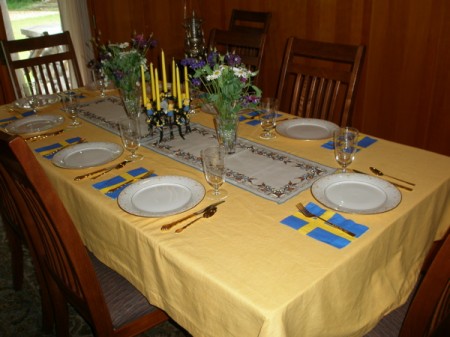 The little Swedish candelabra and wild flowers made a perfect centerpiece.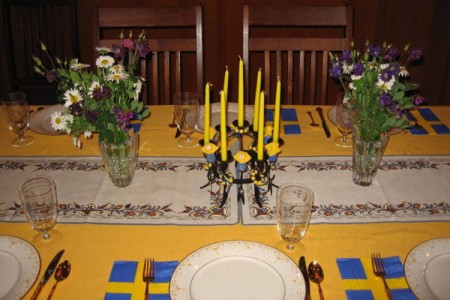 But let's talk about the food! Of course it starts with Swedish meatballs, browned in butter and oil. I figured four pounds of meat for nine people should be enough!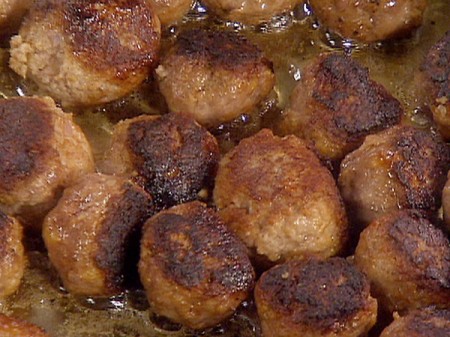 Swedish dilled potatoes are the best!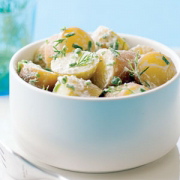 We had pickled salmon and pickled herring. Luckily we live at the coast and the local fish markets make it fresh here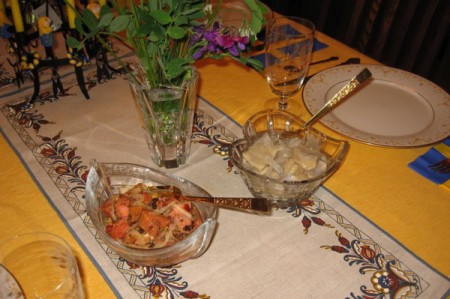 My mom brought a cucumber salad and the meal was rounded out with white and rye bread, butter and two types of cheese, lingonberries and a cream sauce for the meatballs.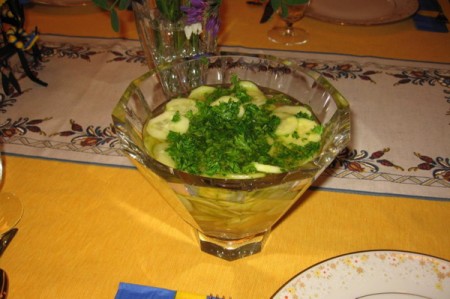 Next time – dessert!
Disclaimer: I didn't get photos of my meatballs and potatoes, so I borrowed the images here from Google Images.